National Oilwell Varco - Willis, TX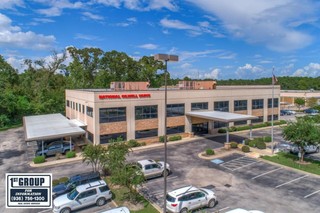 Location:
Willis, TX
Investment Overview:
This single tenant property includes an approximate 30,000 square foot, 2 story office building situated on 5.361 acres on Highway 75 just across from Willis High School. The property was constructed as build to suit for the tenant Robbin & Myers, Inc. in 2004. Robin & Myers was later purchased by National Oilwell Varco in 2013. The lease is structured as an absolute NNN lease with zero landlord responsibilities. Taxes, insurance and common area maintenance are paid directly by the tenant.
NOV owns the adjacent building that is connected by a covered walkway, along with vacant land, making them strongly vested in this property. Four years remain on an initial 18 year lease with 2.25% increases annually.
Tenant Overview:
National Oilwell Varco, a publicly traded company, is a Houston-based provider of equipment to oil and gas drilling companies and production operations.
The company has over 31,000 employees and conducts operations in more than 800 locations.


Commercial Real Estate, Property Management & Development
10586 Highway 75 N
Willis, TX 77378
View Map
Square Footage:
30,000 SF
Tenant:
National Oilwell Varco
Type:
Single Tenant - NNN
Lease Term:
4 years remaining on an initial 18 year lease
Lease Expiration:
10/31/2022
Rent Increases:
2.25% Annually
All information in this site is deemed reliable but is not guaranteed and is subject to change